Our Clients
Related Info
Cuscal's Clients
Our clients come from a range of industries including banking, financial services, fintechs and corporates. They have chosen Cuscal to provide payments and data solutions for their business, secure in the knowledge that our expertise, reliability and innovative products, and solutions will enable them to remain relevant and competitive to their customers.
We view our client relationships as partnerships; we work together to deliver seamless and secure connections.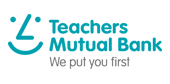 Contact Us
Get in Touch
Simply send us a message if you would like more information about Cuscal.
We'll get back to you as soon as we can.
"*" indicates required fields